Celluma Gets Congressional Recognition
June 14, 2023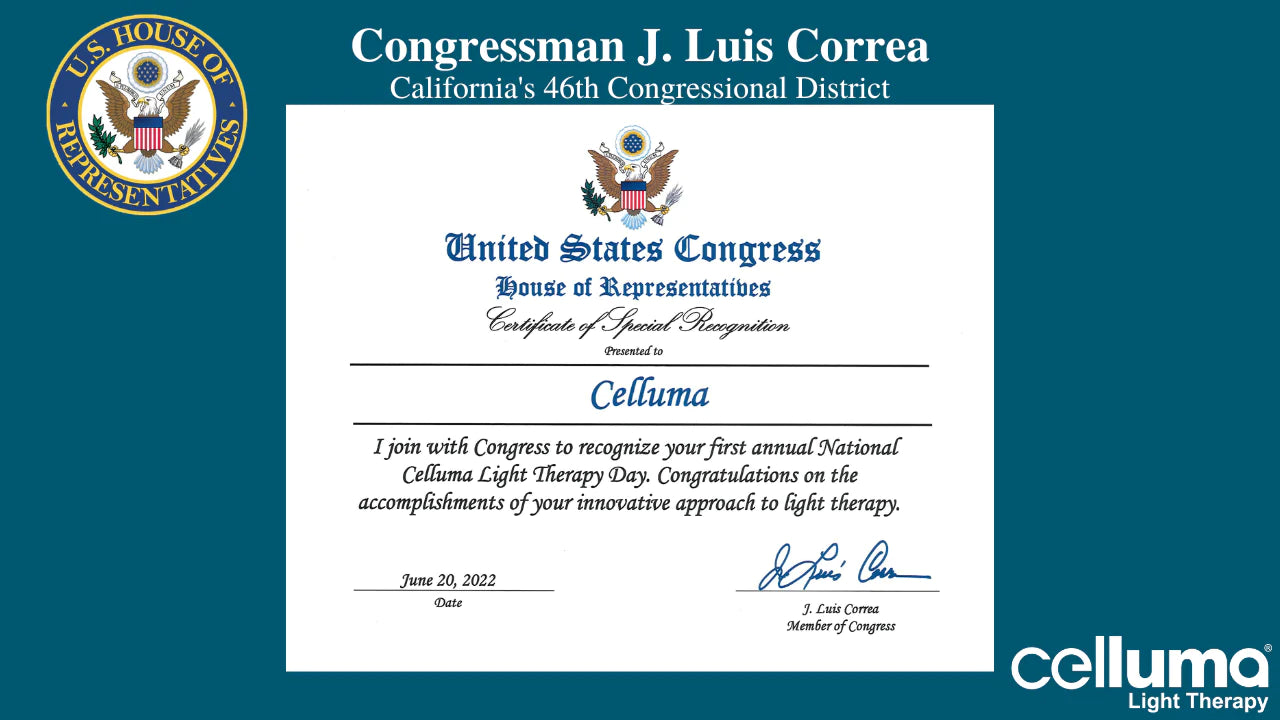 Thank you to Congressman J. Luis Correa for recognizing Celluma Light Therapy Day in our city of Anaheim, California. We are honored to have received this Congressional Certificate of Special Recognition on our inaugural National Celluma Light Therapy Day!
Celluma Light Therapy is the #1 award-winning LED light therapy for professionals and home-users alike. 
Visit our website
 for more information on the awards Celluma has received over the years.